Club Officials
The club is run by a team of 5 club officials, who give up their time on a voluntary basis to undertake various different roles and tasks, which ensures the club is able to run smoothly and offer the many benefits to its members. If you have any suggestions or something you wish to discuss, please feel free to speak any of the club officials.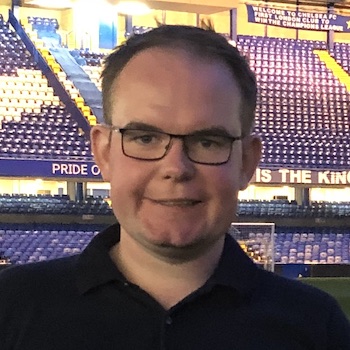 Adam Robinson
Club Chairman
Adam is based in Norwich and has been the club's chairman since September 2015. A Chelsea fan from birth, thanks to his dad, he is a member of both Chelsea's UK and UEFA away schemes and doesn't miss many games. Adam is father to one of the clubs youngest members Maria. As well as being the club's chairman, Adam deals with the majority of ticket orders and communications with Chelsea, match day travel from the Norfolk area along with the clubs European trips and social events with Chelsea legends.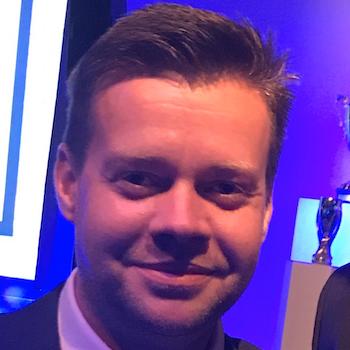 Kevin Dedman
Club Official
Kevin is based in Ipswich and has been a Chelsea supporter and member since the early 90's after being taken to his first game at the Bridge by his Uncle. After joining Eastern Blues in 2009 Kevin became a committee member a year later to support the expansion of the club to Suffolk. Father to Alisha and Joseph who are also keen Chelsea fans and love to attend games with the club when possible. As an UK away scheme member, he will be seen at the majority of away games and oversees the ticketing and travel arrangements for Suffolk members.
Leigh Reeder
Club Official
Leigh is from Great Yarmouth and has been an Eastern Blues member from the very beginning. He started supporting Chelsea at the early age of 3, thanks mostly to his brother Karl. Over the many years following Chelsea near and far he was a home season ticket holder for over 11 years. He is now a member of Chelsea UK away scheme and also likes to take part in the Chelsea's European away exploits if his work permits. He has travelled to watch Chelsea in vans and cars but now mostly prefers the comfort of Eastern Blues travel. Leigh is mostly involved with our charity and other events and provides useful input into other areas where required.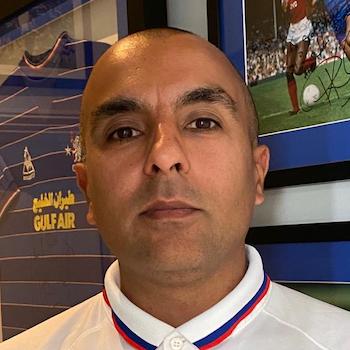 Sonny Uppal
Club Official
Sonny has lived in Norwich for over ten years and has been an Eastern Blue since 2012. He has supported Chelsea since the age of 4 when his mum came home from the local market with a Chelsea shirt because she thought he "needed to support a football team". Good choice mum! Sonny is a home season ticket holder, and moved from the Matthew Harding Lower to the East Family Section when his daughter and fellow Eastern Blue also caught the Chelsea bug. Sonny provides general support and assistance with the running of the club.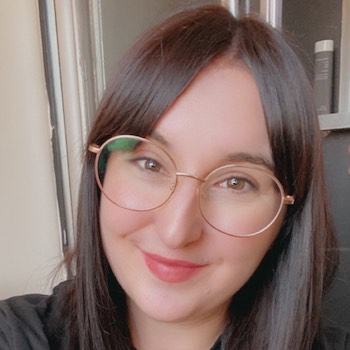 Nicola Webb
Club Official
Nicola has been a Club Official since February 2020. Based in Norwich, she is a first generation Chelsea fan having supported The Blues since 1998. Along with her Dad, Nicola attends as many games as she can whilst being Mum to Daisy. In addition to assisting with general duties, Nicola's main focus is on our social media platforms which she regularly updates with news and trivia.