Members join Prince William to watch Heads Up FA Cup Final
The club was contacted by the Royal Foundation and asked to nominate a few of its members to attend the outdoor screening of the Heads Up FA Cup Final, which was hosted by Prince William at Sandringham, Norfolk.
The event was held as part of the Heads Up campaign, which ran for the 2019/20 season to raise awareness of mental health using the power of football.
3 of the clubs members attended the event and had the opportunity to speak with Prince William. The Duke of Cambridge explained that he and his wife Kate see many negative social issues occurring as a result of poor mental health, so they decided to concentrate on that issue and talk about it openly as it could be the panacea to improving lots of different issues.
Eastern Blues member Stuart McConnachie described the day as totally inspirational and surreal. His mother Lynn said: 'It is well known that men are reticent to talk about those types of issues and if they could use the medium of football to start the conversation that would help.'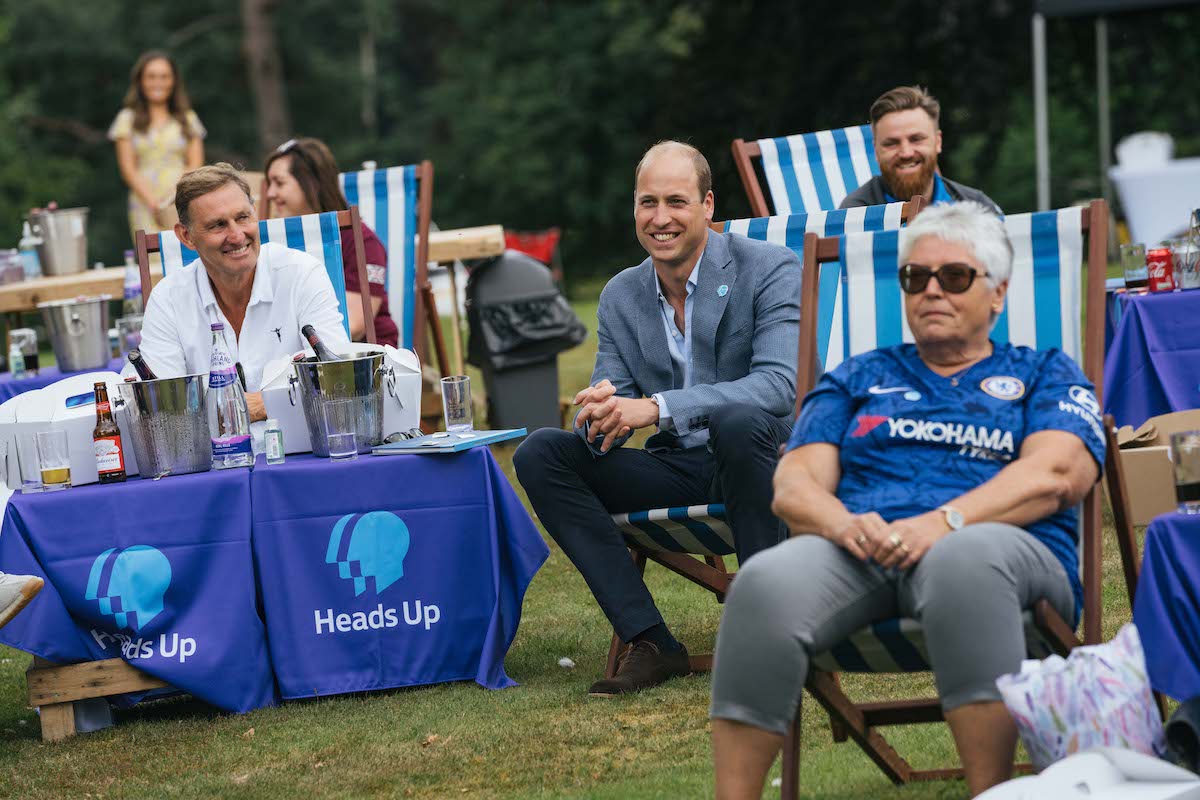 'When I got the email through with the itinerary I was quite overwhelmed, it all seemed very surreal,' said John Ellis, another club member.
'It was a complete honour to be invited and to meet His Royal Highness, especially for such an important occasion.'